We seek to add exceptional quality, design and value in every product we sell and every experience we deliver, to our customers and at the same time, care for our people as well as for the communities in which we operate.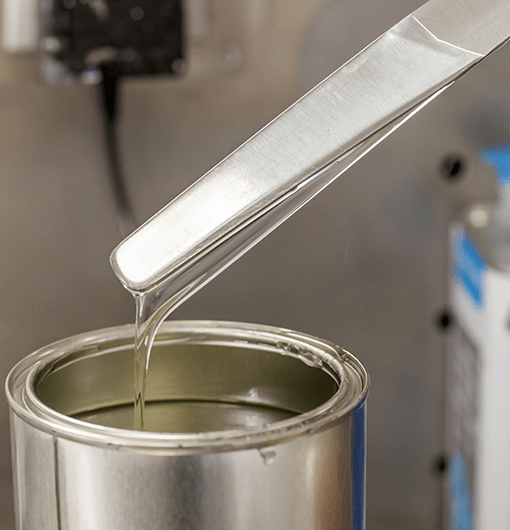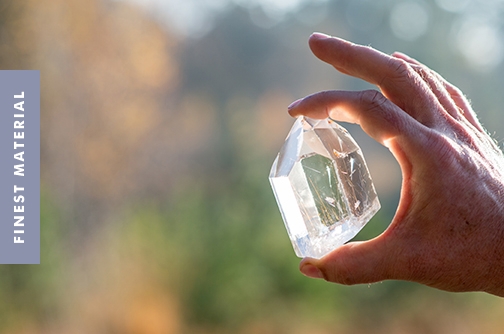 We use the world's finest raw material: quartz, one of the hardest substances known to man. We utilize the best technology for manufacturing our products.

Just as important, most of our products comprise of quartz content as high as 93%. Delivering you a product made to last…with the backing of ironclad warranties in the rare event that you need after sales service.
Our vast, continuously-evolving palette of 100+ designs meets every need, no matter what your application – from countertop to floor cladding to bathrooms and vanities.

For large serial projects we can actually develop your own exclusive signature designs and assure you complete, accurate repeatability year after year.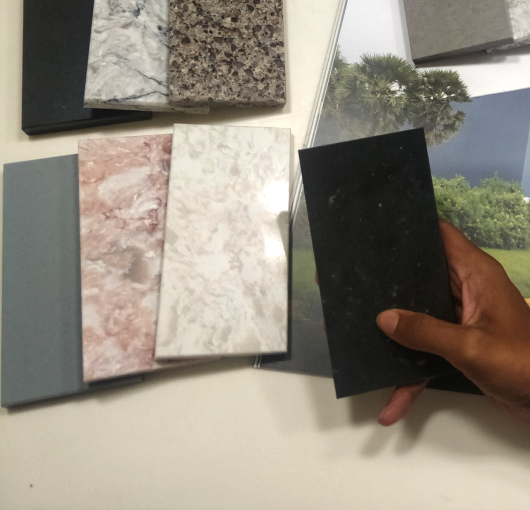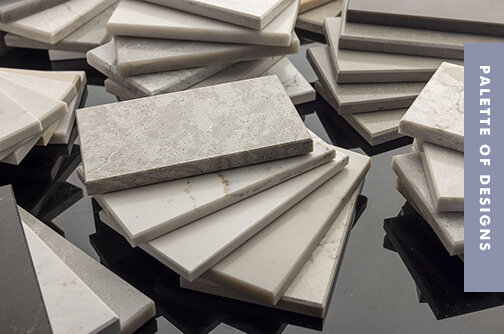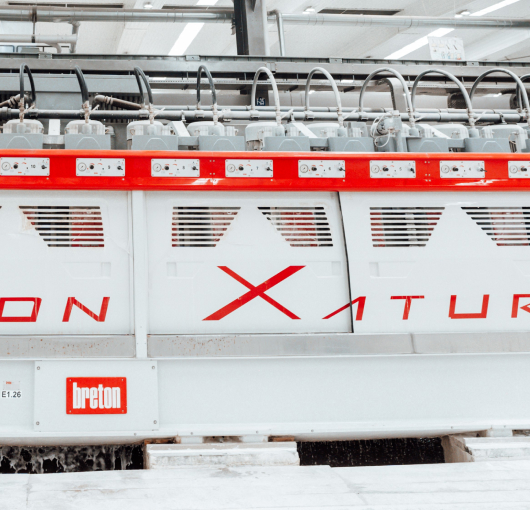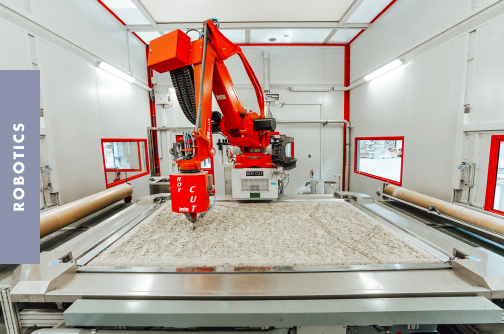 We employ the most sophisticated technology in the world, along with extensive use of robotics in the manufacturing processes.

We also have a fully mechanised fabrication facility with CNC`s, Bridge saws, edge polishers and host of other equipment and master craftsmen.
Our team comprises the finest talent in the world. Our designers, our engineers, our shop floor team members, all our human resources across the board, are united by a single-minded commitment to quality.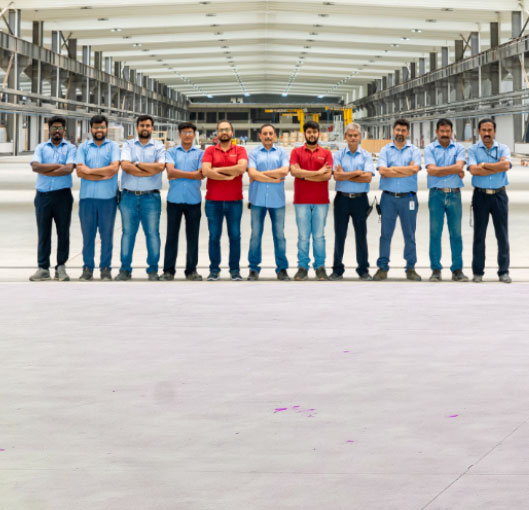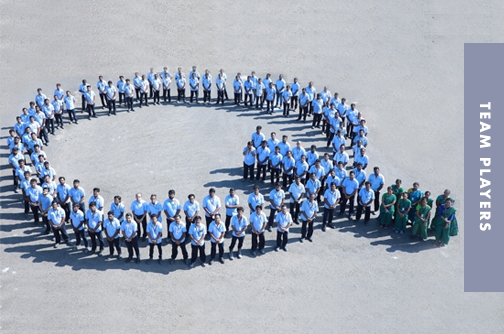 Quantra Quartz products conform to the highest global norms of ecological sustainability, hygiene and other product qualities… with a range of key certifications.

10 Reasons to Choose Quantra
Quantra is not just another quartz product

It is passion, technology and creativity working together, with powerful synergy.

Ours is a commitment written in stone

Representing an investment of over USD 100 million in two state-of-the-art plants powered by Breton SpA technology.

Bank on us as a powerhouse of capacity

Over 15 million square feet installed capacity. Making Quantra India's largest exporter by far.

From the residential to the commercial

We are your one-stop partner with the most comprehensive range, catering to every need. From the basic to the luxury.

As a company, we are flexible and agile

Beyond our extensive range, we can customize design solutions, fine-tuned to your specific needs.

Come to us for everything you can imagine

From slabs to cut sizes to seamless sinks, basins and shower trays.

We are the other half of great partnerships

With market leaders in various segments, regions, countries; global brand IKEA in India being one amongst many others.

We are truly responsible corporate citizens

We care for our products, the environment as well as the safety and well-being of employees, customers and communities.

Solidly

Our warranties are clear and comprehensive and a dedicated team stands behind every product.

We believe

That our relationships must be as enduring as our products. Built on trust and the highest personal and professional ethics.