About Us
Quantra Quartz comes to you from a group of companies that have a deep, enduring commitment for 30 years to two global industries: fashion and natural stone.

This alchemy is the perfect foundation for designing and manufacturing the toughest, most beautiful quartz in the world. Because we understand design, you can expect the most stunning array of surfaces developed in our design lab. And because we understand natural stone, you can be sure that our quartz takes the best properties of stone… and then goes way beyond.
600+

Employees

US$ 100

Million of investment

15

Million SFT installed capacity
Our Vision
We seek to be one of the world's most innovative and responsible quartz surfaces manufacturer by offering unparalleled breadth of quartz surfaces inspired by nature and powered by technology and driven by passionate commitment to doing good business, for our customers, our people and our planet.

Values
Our core values guide our actions, decisions and behaviours. These are the values we live by every day across all dimensions of our business:
Quality Obsessed

Customer Focussed

Creativity Driven

Excellence

Unity

Integrity

Being Responsible
Our Five Pillars
Value Our People

Our people are empowered and capable of delivering superior results. Our emphasis has always been on developing their skills at all levels.

Health, Safety and Sustainability

Ensuring the health, safety and well being of our people is one of our prime responsibilities. Respect towards the environment is the bedrock of the way we operate. We are committed to applying sustainable practices across all aspects of our business processes.

Embrace Technology and Innovation

At Quantra innovation is vital for advancement and we resolutely explore possibilities to improve; and we also believe that our proprietary processes & techniques, and Breton's quartz surfaces technology will propel us to greater heights.

Operating Performance

We strive to maintain our operating performance above industry standards and benchmarks, and deliver value to all our shareholders.

Focus on Profitable Growth

Our Focus is to improve profitability and create a strong base for future value growth. We diligently continue to work on efficiency and effectiveness across all operations.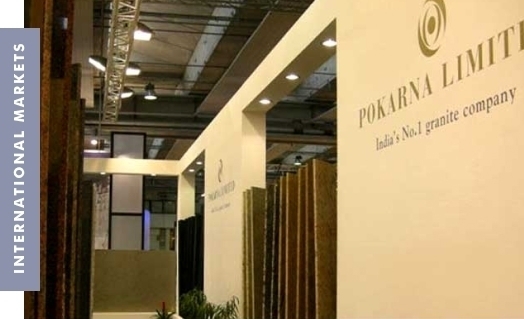 Pokarna Subsidiary
Quantra Quartz is manufactured by Pokarna Engineered Stone Limited, a subsidiary of a renowned publicly listed company and part of the Pokarna Group, winners of multiple export awards over the decades for their success in the most competitive international markets of the world.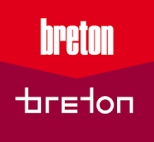 2006
Breton Agreement
Partnered with Breton S.p.A of Italy for quartz surfaces technology licensing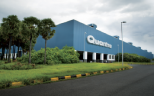 2009
Unit 1 Commenced
Commenced commercial production at Unit 1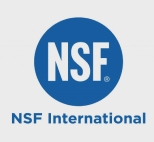 2010
NSF International
Awarded NSF-51 certification for food and splash zone by National Sanitation Foundation, USA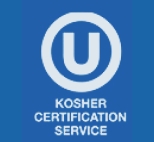 2015
Crossed 100 Cr & Certifications
Crossed ₹ 100 cr topline
Awarded Kosher certification by Orthodox Union, USA
Awarded Greenguard and Greenguard Gold certification by UL, USA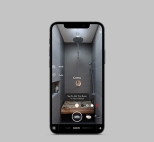 2016
Crossed 200 CR & Exited CDR
Crossed ₹ 200 crore topline
Successfully exited CDR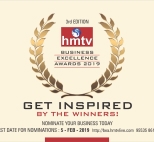 2017
Special Jury Award
Partnered again with Breton S.p.A for greenfield expansion near Hyderabad
Inked partnership with IKEA as an exclusive partner for supply of quartz worktop in India
Launched Renaissance collection
Received HMTV Business Excellence award – "Special Jury Award" in Manufacturing Category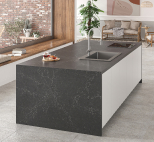 2019
Topline
Crossed ₹ 300 crore topline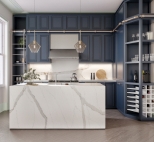 2020
Launches Calacatta
Launched Calacatta Collection
Contributed US$ 300,000 to support COVID-19 relief efforts in India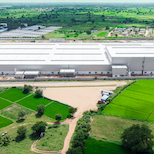 2021
Unit 2 & 5000 Kitchens
Commenced commercial production at Unit 2
Crossed Milestone of 5000 kitchen top installations in India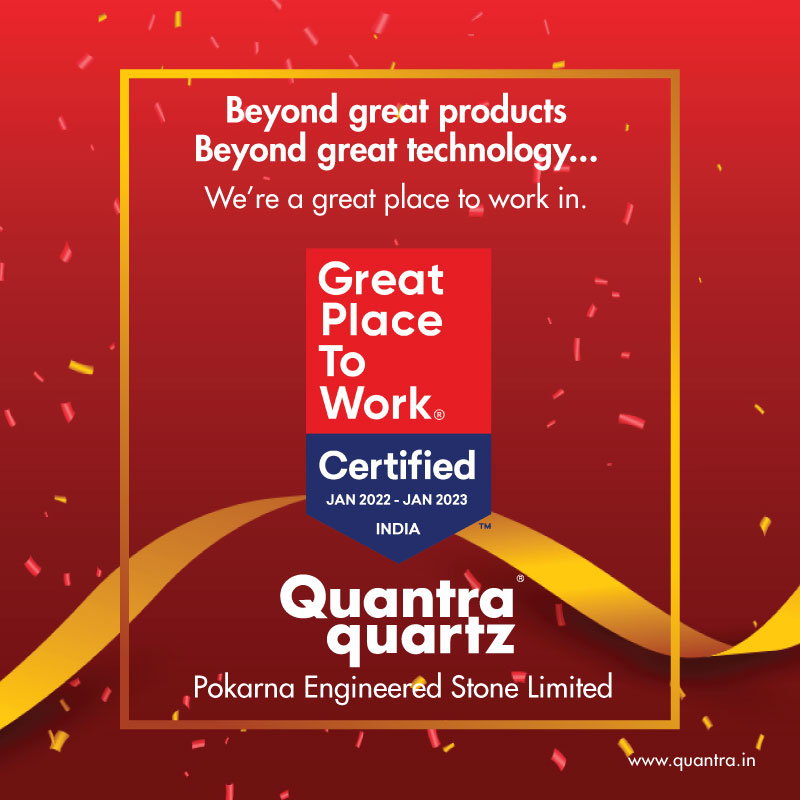 2022
Great Place to work
Certified as a great place to work – the first company from the Indian stone industry to receive this 'Gold Standard' certification.
Awarded Luxury Product of the Year by Realty+ INEX interior and exterior awards.